5 JULY – 20 NOVEMBER | FREE ENTRY
INDUSTRIAL WASTE EXPOSED.
Waste Land is a new exhibition of the aerial photography of American artist and climate activist, J Henry Fair.  Featuring groundbreaking images of industrial waste, Waste Land exposes the environmental damage caused by mining, manufacturing, agriculture, and energy generation.
Oxford University Museum of Natural History, Upper Gallery – 10:00 to 17:00 – Booking is required for groups only (more information on group bookings).
  Want to learn more? View our online exhibition or scan the QR codes in the Gallery.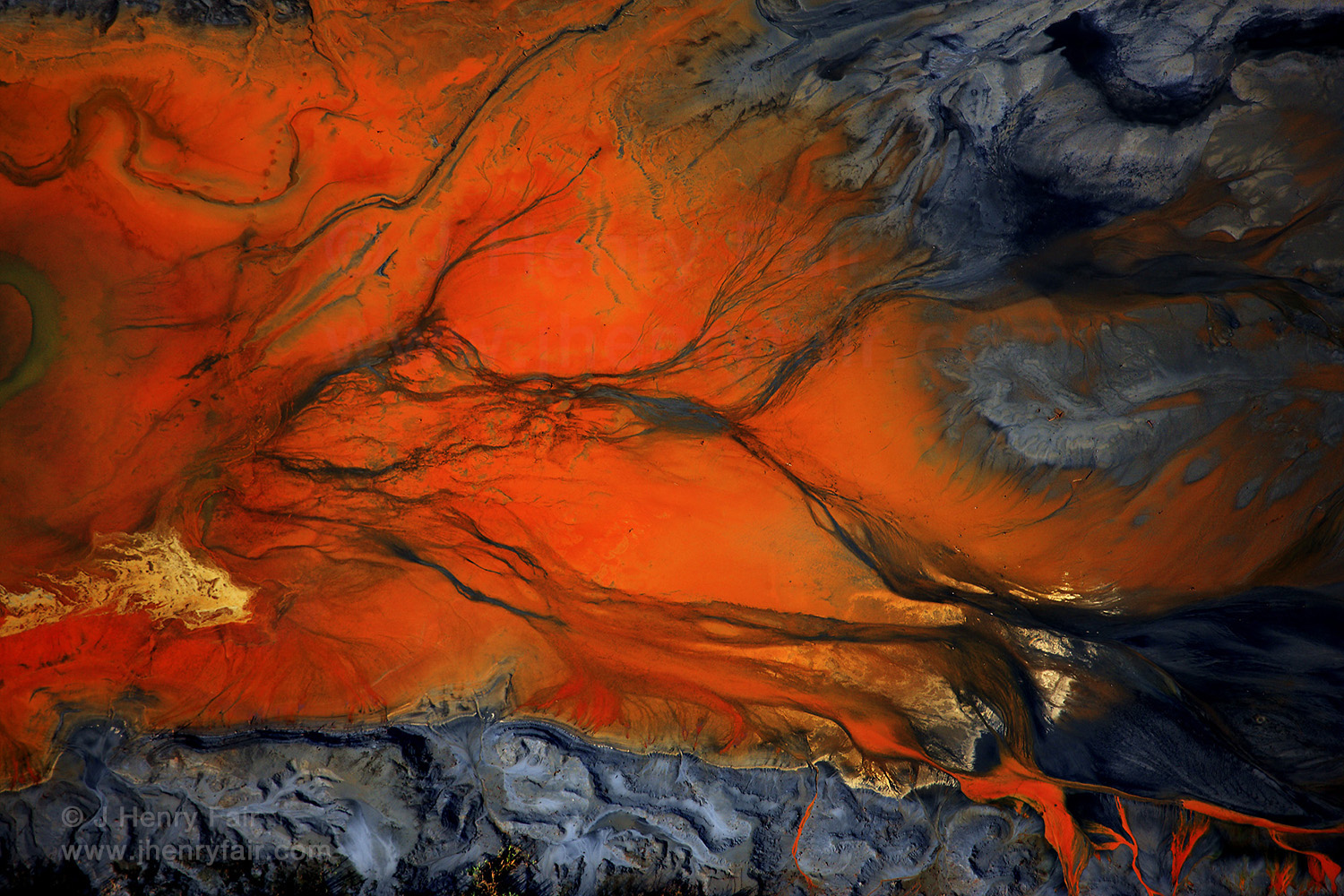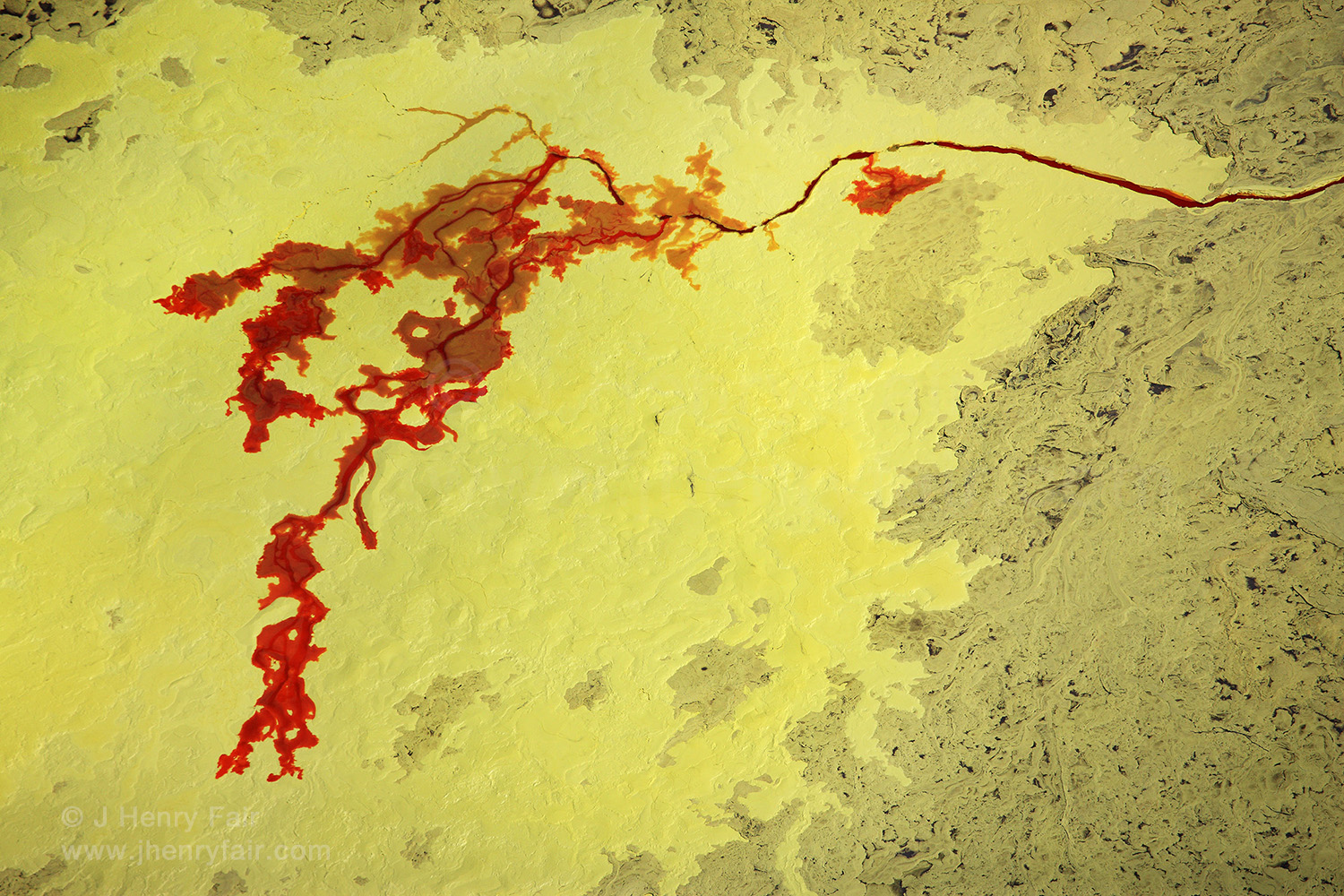 From fertilisers to fuel, metals to meat: the industries that we are the most reliant on are also among our planet's worst polluters. 
Did you know that iron and steel manufacturing is responsible for 25% of all industrial greenhouse gas emissions? Or that coal-fired power stations contributed to 40% of the increase in atmospheric carbon dioxide in 2021? Statistics like these reveal that just a handful of industries have a monopoly on global greenhouse gas emissions; threatening our planet with the devastating consequences of climate change.
But carbon dioxide is not the only pollutant we should be concerned about. Industrial wastes like muds, slurries, wastewaters, and ashes are capable of leaching toxins into the environment. Unless carefully managed, these toxins can contaminate wild ecosystems or threaten human health.
Many of us are unaware of the scale and repercussions of industrial waste generation. Sequestered away in landfills and storage sites, industrial wastes remain invisible to the public — at least until disaster strikes. From the failure of the Mariana dam disaster in 2015 to the Ajka alumina plant accident in 2010, spillages and accidents reveal the full risks posed by toxic by-products.
J Henry Fair's photography forces us to confront the environmental consequences of industrial waste. His arresting photographs capture our attention and bring into focus the uncomfortable consequences of manufacturing and mass consumption.
About the Photographer
 J Henry Fair is a photographer and environmental activist best known for his 'chillingly beautiful' aerial photos of environmental scars. Born in Charleston, South Carolina (USA), J Henry Fair holds a degree in journalism from Fordham University. He is currently based in New York and Berlin. 
Fair's work is widely published, from The New York Times to the National Geographic, Vanity Fair, TIME, New York, Die Zeit, The Guardian, and Le Figaro. He has been featured on television networks in Germany and the US, and has had numerous exhibits in galleries and museums worldwide.
J Henry Fair is the winer of the 2019 'Environmental Photographer of the Year' award and the 2012 'Earth Through a Lens' award. In 2020, he was featured as one of the 12 most influential environmental photographers in the acclaimed book Human Nature. Among the 3 solo books Fair has published, he is best known for his Industrial Scars series. In the words of Roberta Smith (Chief Art Critic at The NY Times), "The vivid colour photographs of J Henry Fair lead an uneasy double life as potent records of environmental pollution and as ersatz evocations of abstract painting [...] [I]nformation and form work together, to devastating effect."